When you work with a Nautilus personal trainer, you'll benefit from a personal training program that's custom-built with your goals in mind!
Members or non-members can sign up for a Free Fitness Evaluation at the front desk. A trainer will contact you to set up an appointment for your assessment. During your assessment you will gain better understanding of what it's like to work with a personal trainer. The trainer will discuss your goals and what you want to gain from having a Personal Trainer.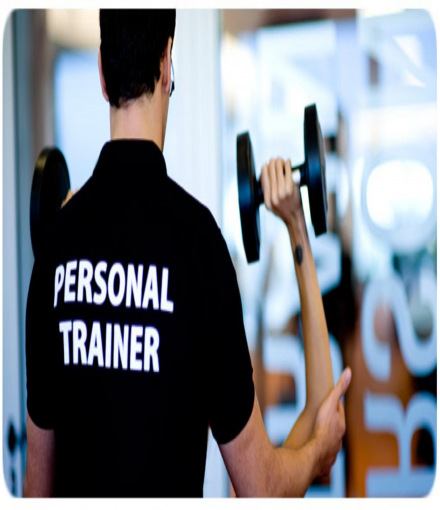 PERSONAL TRAINING PROGRAM

Weight Loss Training

Strength Training

Cardiovascular & Endurance Training

Muscle Size Training

Flexibility and Balance

Overall Health & Fitness/Maintenance
OUR TRAINERS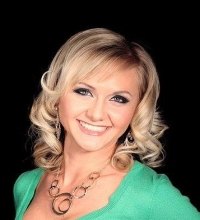 Sarah Hoffman
Sarah Hoffman graduated from Southeastern Oklahoma State University in 2001 with a Bachelor of Arts degree in Communication. After being a stay-at-home mom for many years, Sarah returned to the work force as a group fitness instructor and personal trainer at Nautilus Fitness Center in Durant. She is certified by the Aerobics and Fitness Association of America (AFAA) as a personal fitness trainer and thoroughly enjoys working with her individual clients to fulfill their fitness goals. Sarah teaches numerous class formats at Nautilus including Zumba, Turbo Kick, Spin, yoga and boot camp. In addition to her work at Nautilus, Sarah is employed as a children's hip hop dance instructor at Axis Dance Company in Durant. Sarah is involved in serving her community as well. She volunteers at Northwest Heights Elementary and Durant Intermediate School whenever possible and serves as the secretary of the AWANA club at Fairview Baptist Church. Sarah also volunteers for the Durant Main Street program. When not dancing, exercising or volunteering her time, Sarah enjoys spa days, seeing movies and spending time with her wonderful husband Stewart and their two amazing children, Kane and Kira.
Suzette Jewel
Suzette is a group fitness instructor for the Nautilus in Sherman, Denison and Durant.
She has a bachelors degree in business and physical education from Austin College.

Suzette holds many group fitness certifications and specialties such as, Mat Pilates, RIPPED, PiYo, Turbo Kick, Barre Fit, and Barbell Blast. She also has taught many other group fitness formats.
Suzette and her husband, Rob, live in Sherman and have 2 children.
Suzette loves teaching group fitness classes as well as attending other classes. She likes to share a statement from a recent article she read "how long one lives is 80% genetics & 20% you, but how
WELL one lives that life is 20% genetics and 80% YOU!!" She believes it's very important to remind Nautilus members to be well rounded in one's goal to be fit for life. Cardio, weight training and mind/body classes and activities will help build strong hearts, minds, bones and muscles. Nautilus' instructors are great about catering to people of all fitness levels and helping them with their goals.

Noelle Herman
Coming Soon!!!
Corinne Branigan
My husband, Bob and I moved to Durant on December 1 of 2018, most recently from Roanoke, Virginia. We have 2 children Owen (26) and Megan (24). Owen and his wife Lauren live in Newport News, VA; Megan lives in Charleston, SC.
I have a teaching background in Early Childhood Education and transitioned to teaching fitness in 2004. I have an extensive dance background, I gravitated to Pilates and Barre as they are a natural fit. I teach Keep Moving, Pilates, and Barre Fit at the Nautilus in Durant and Hydro Pilates and Aqua Barre at the Nautilus in Sherman.
When I am not teaching I enjoy walks with my dogs Bella and Dutchi, I also enjoy water activities, Bible Studies, any other activities in the area, and a good book.
I design all my workout routines with my participants in mind and being able accommodate different abilities while providing motivation to participants needing a challenge. I take pride in my work, and love what I do!
Lindsay Travis
Lindsay Travis is a group fitness instructor for Nautilus Fitness of Durant. She is currently certified to teach Zumba and abs/core. She is continuing to strive to learn different formats and consistently giving her participants a fun and challenging class to be a better version of themselves. Lindsay has a passion for music and movement. She discovered her love of group fitness while taking a class at Nautilus Fitness of Durant. She joined Nautilus Fitness of Durant to loose just a few pounds and get in shape. Lindsay has currently lost a total of 65 pounds and 10 pant sizes, so far!!! She is continuing to improve herself to motivate other members and to show them that it can be done. Lindsay believes fitness should be fun as it is rewarding.
Lindsay lives in Calera with her husband, and two children. In her spare time she takes dance classes at DS Dance Unlimited.
Lindsay wants to invite everyone to be her guest at Nautilus Fitness of Durant and come take her class so she can show you how to get a FUN workout!!!
Caterly Couch
Caterly is originally from Arizona and graduated from the University of Arizona in 2014. She has a bachelors degree in English Literature and Creative Writing. While studying, she traveled with the Wildcat Dancesport and competing as ballroom dancer. After many years in the hospitality industry, Caterly and her husband, Barry, moved to Durant for the CMC Steel Mill. After being a stay-at-home mom, Caterly began working in our Kids Club at Nautilus Fitness of Durant. Wanting to continue and share her passion for fitness, Caterly got certified as a Yoga instructor. She hopes to continue gaining knowledge in fitness and obtain more certifications. When she is not at Nautilus Fitness of Durant, she is busy running her own small business, traveling to farmers markets, festivals, and exploring Oklahoma and Texas with Barry and their daughter, Riley.
Caterly invites you to come be apart of her class so she can share her love of fitness with you.
Katie Chapman
Katie Chapman, MA, RD, LD is the Director of Food and Nutrition at Carrus. She holds a Bachelor's degree in Hotel/Restaurant Administration with a minor in Business from Oklahoma State University and a Master's degree in Dietetics from The University of Oklahoma Health Science Center. Katie believes that nutrition is an essential component to an interdisciplinary approach to patient care and it is her goal at Carrus to provide well balanced, delicious meals to patients in an effort to help them heal and rehabilitate. She provides nutritional assessments to all patients and monitors nutritional status during their stay to ensure that we are doing all we can to optimize the nutritional health of our patients. Katie also provides nutritional education for a variety of diseases and conditions. She fully assesses and closely monitors any patients requiring nutritional support and works closely with the doctors to choose an appropriate formula and feeding regimen for these patients. Katie is a strong advocate for individualized patient care and is very conservative when prescribing therapeutic and/or restrictive diets. She will fully assess each patient, discuss and consider food preferences, review lab work, medications, and goals when considering any dietary restrictions. Katie lives in Durant, OK with her husband Ryan and their two sons, Dax and Cody and their beloved black lab, Scout. She enjoys participating in and teaching group fitness classes, running, and spending time with her family on the lake.